Introduction:
Planning a special event is a significant undertaking, and selecting the right banquet halls for Your Event can make all the difference. If you're searching for the perfect location to host your wedding reception, corporate conference, or any other special occasion, look no further than Grand Sapphire Banquet Hall. In this blog, we'll explore the Top Reasons to Choose Grand Sapphire Banquet Hall for Your Event.
Versatility for Any Occasion
At Grand Sapphire, we understand that no two events are alike. That's why we offer a diverse selection of banquet halls for Your Event, each designed to cater to your specific needs. Whether you're planning an intimate gathering or a grand gala, we have the perfect room for you. Our three stunning halls can accommodate 120, 400, and 800 guests, ensuring that your event is just the right size.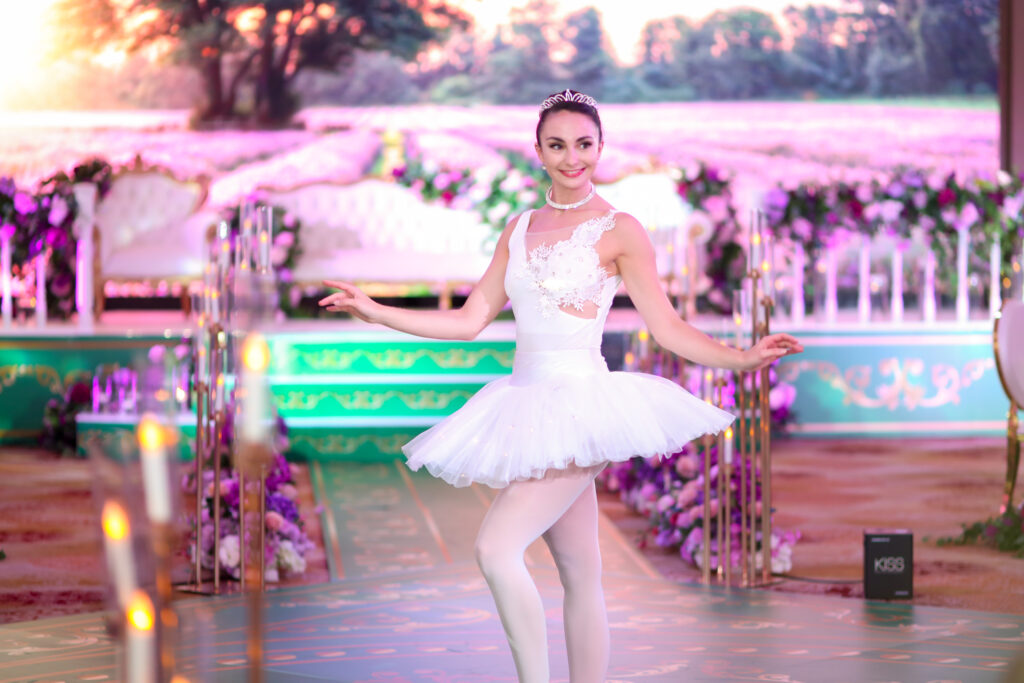 A Venue with Distinction
What sets Grand Sapphire apart is our commitment to creating a truly exceptional experience. Our venue boasts several distinctive features that make us stand out:
Foyer Areas: Our elegant foyer areas are perfect for pre-event mingling, cocktail receptions, or welcoming your guests in style.
VIP Bridal Suites: For weddings, our VIP bridal suites provide a luxurious and private space for brides to prepare and relax before the big moment.
Ample Free Parking: We offer ample free parking spaces, ensuring your guests' convenience and peace of mind.
State-of-the-Art Audio/Video Systems: Our cutting-edge audio and video systems guarantee that your presentations and entertainment will be flawless.
Elegant Decor: Our decor is designed to create a refined and stylish atmosphere that complements any event theme.
Complete Soundproofing: Enjoy privacy and uninterrupted celebrations with our advanced soundproofing technology.
LED Mood Lighting: Set the perfect ambiance with customizable LED mood lighting to match your event's colour scheme.
Fully Flexible Settings: Our spaces can be adapted to various seating arrangements, ensuring a seamless flow for your event.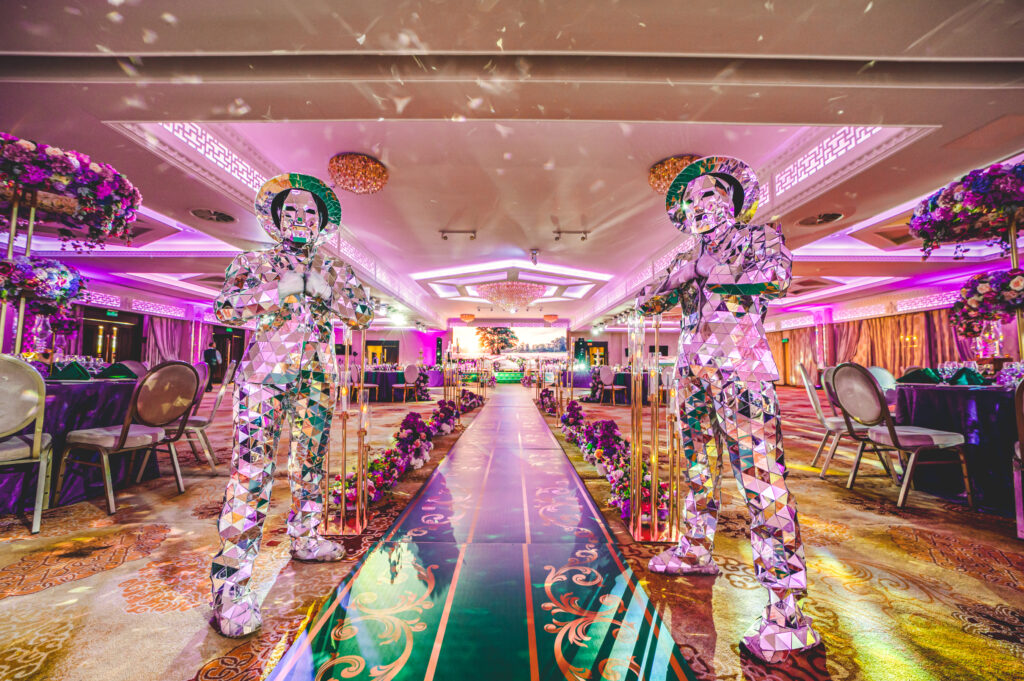 Make your event even more special by staying in our 40-bedroom hotel. Enjoy the convenience of having luxurious accommodation just steps away from your event space, making it easier for your guests to relax and celebrate without the worry of traveling home.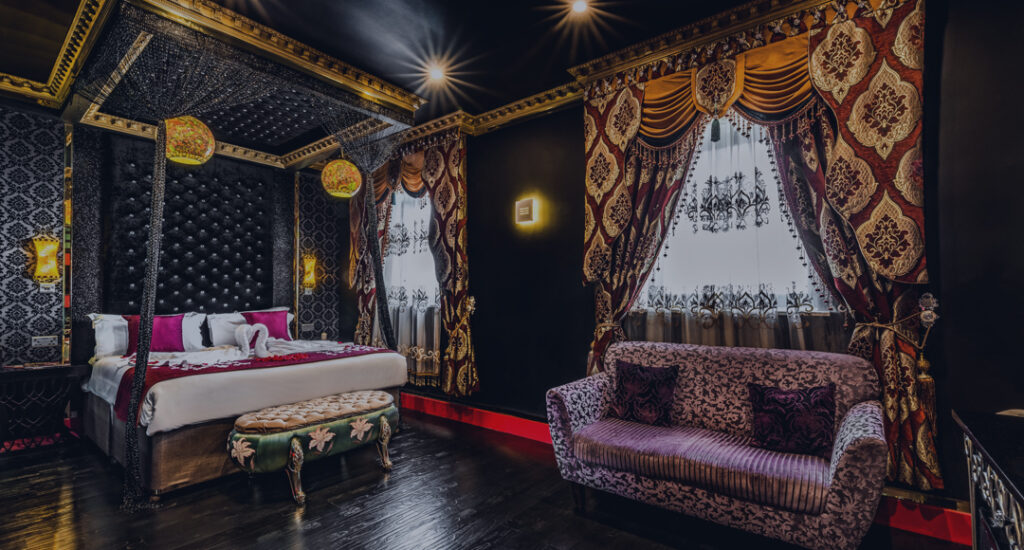 Grand Sapphire is proud to have hosted some of London's most iconic events, including the prestigious Croydon Excellence Awards. We have earned a reputation for excellence and style, and we are committed to exceeding your expectations.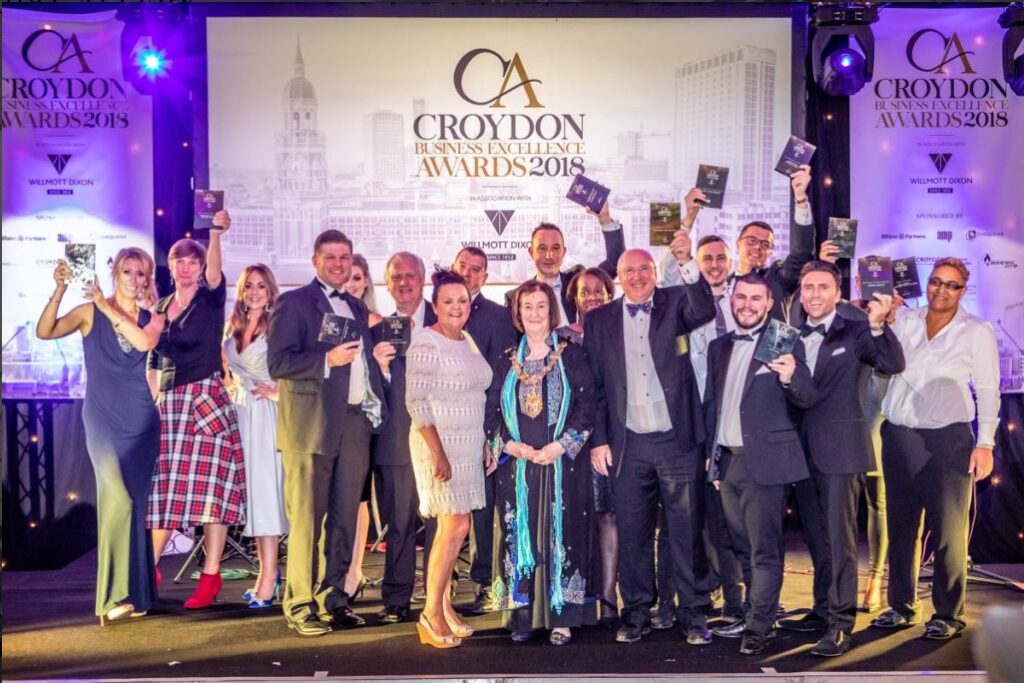 Choose Grand Sapphire for your next event, whether it's a corporate conference, a dazzling wedding, a gala dinner, or any other social or official gathering. With a capacity to accommodate over 1000 guests in banquet style and up to 2000 in theatre style, our Grand Ballroom is one of the few in London that can do so without any obstructive pillars.
Make your event grand, make it memorable, make it Grand Sapphire. Contact us today to turn your vision into reality.