At Grand Sapphire, we understand how overwhelming a wedding can be. So here are the 5 simple steps to plan your dream wedding in 2023 with Grand Sapphire, the first thing we do is allocate a wedding planner as a point of contact to reduce stress for your loved ones and guarantee that everyone genuinely savours every second of your special day. When you work with Grand Sapphire, you're not only organising a wedding, but you're also making priceless memories as we take care of the details, making your ideal day a reality.
Understanding Your Vision
At Grand Sapphire, we're all about getting to know you so we can make your wedding day truly special. When you pick us as your venue, we want to know exactly what you want. Our Wedding Coordinator isn't just someone who plans – they're also great at listening. By hearing about your dreams and preferences, we can make sure every detail is just right. Your ideas are like a map that guides us to create your wedding day just the way you've imagined. We're excited to build a strong connection with you at Grand Sapphire and bring your wedding dreams to life.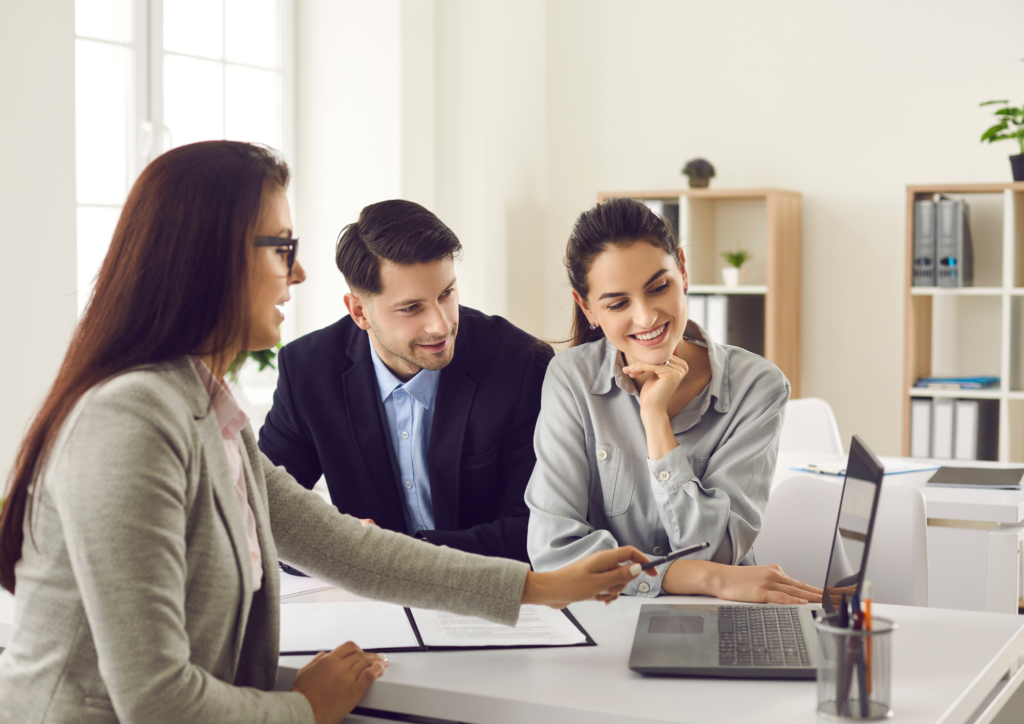 Recommending the Right Suppliers
When it comes to planning your wedding at Grand Sapphire, we want to make everything as simple as possible for you. One of the ways we do this is by helping you find the right suppliers. During the initial stages of wedding planning, you'll need to choose suppliers for various aspects like Photographers, DJs, Entertainment, Cakes, Lighting, and Cars, among others. Drawing from our experience working with many suppliers over the years, we're happy to recommend trusted professionals within the industry. We believe that personal recommendations from those who have worked with them before are the best kind. Of course, if you already have specific suppliers in mind, that's completely fine too. Just provide us with their contact details, and we'll handle the communication. Your wedding choices matter to us, and we're here to ensure that every step is effortless and enjoyable for you.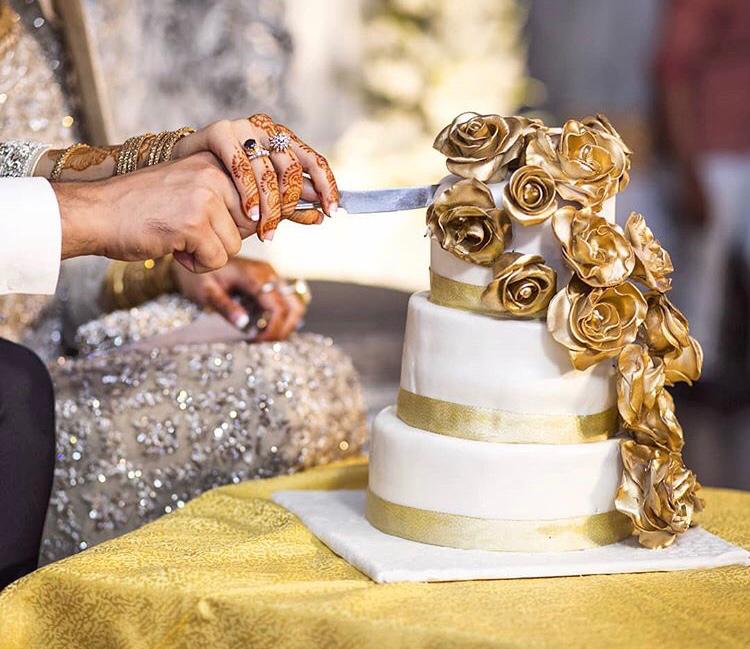 At Grand Sapphire, we're all about creating a wedding day that's just right for you. That's why we put together a special plan, like a schedule, for your day. This plan is like an event planning document. It includes everything we need to know, like how many guests you'll have, what kind of food you want, and even the type of decorations you've been dreaming about.
When we sit down to talk about this plan, we make sure to add all the little details. This helps everyone on our team understand exactly what you want for your big day.
Need a special table for the cake? Or maybe some special chairs for older guests during the time when people are having drinks? We'll write down all these things in the plan. And before your wedding, we'll set everything up just the way you've asked. We pay attention to every single thing because we truly care about making your wedding day perfect, from the beginning to the end, in the most personalized way possible.
Food Tasting
Our Event Planner is here to organize a special food tasting experience. We'll sit down with you to understand your food preference and what you'd like. Then we can suggest some delightful dishes for your food tasting based on your inputs. After you've enjoyed your food tasting, we'll discuss your favourite dishes. When you opt for our in-house catering, we'll create a customized wedding menu just for you.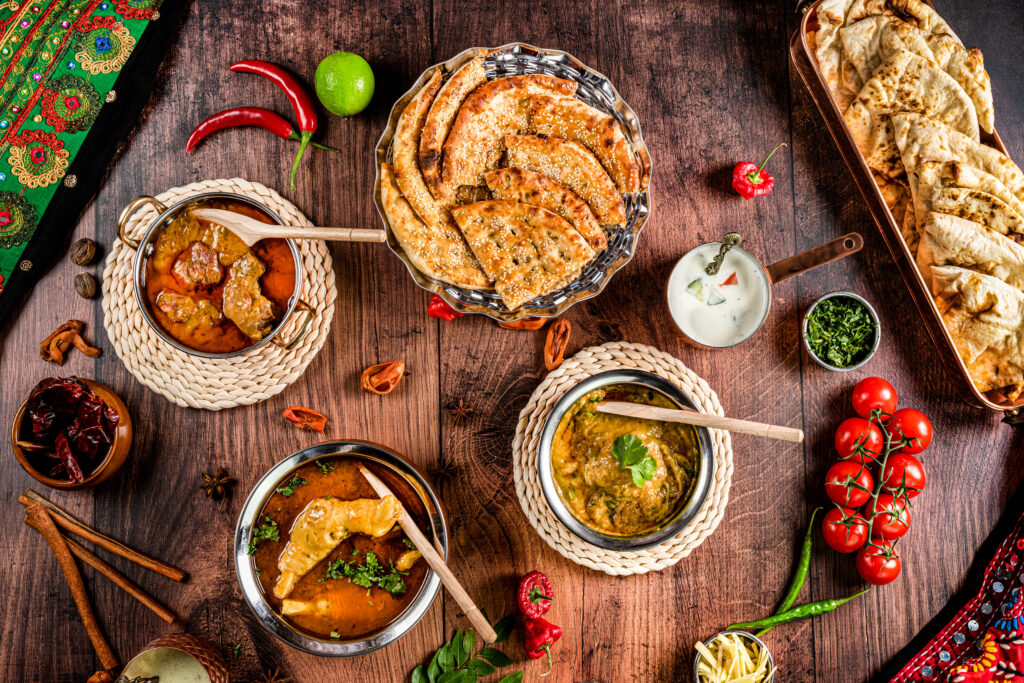 Your Space, Your Way
At Grand Sapphire, we plan for your event's space. We'll sit with you to understand how you want things set up. Then we create a special floor plan that shows where everything will go – like tables, dance floor, and more. Your ideas guide us, and we make sure everything fits perfectly. Your event will look just like you've imagined, thanks to the personalized floor plan we create.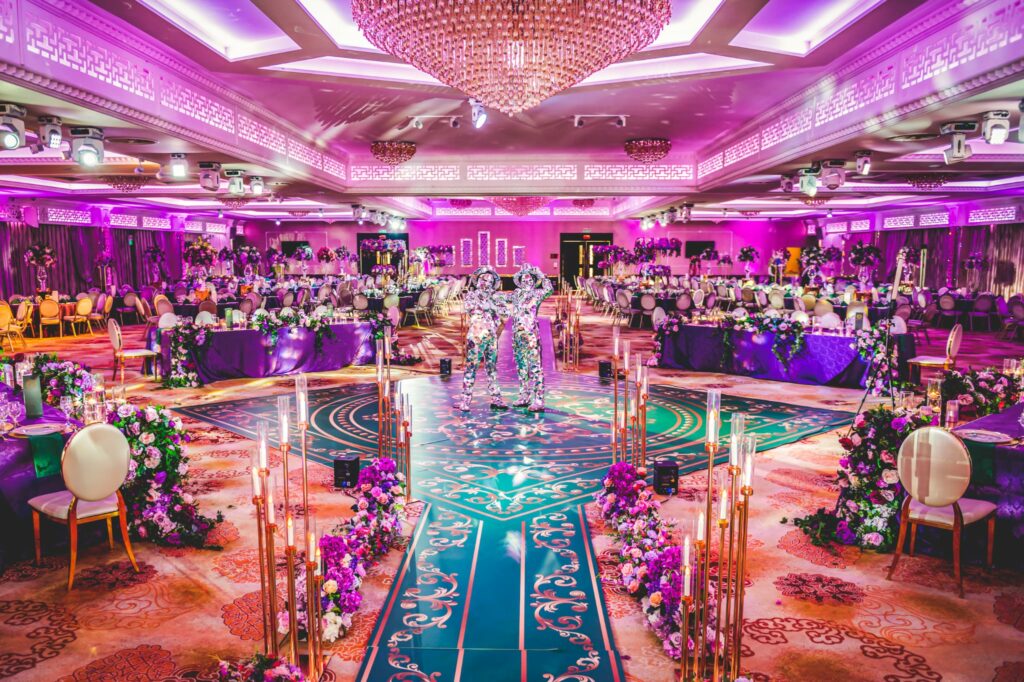 Making Your Dream wedding Day Smooth
When your big day arrives, Grand Sapphire's team is right there with you. Our expert coordinators handle all the details, making sure everything happens just as planned.
From setting up the decor to coordinating with vendors, we've got it covered. You can relax and enjoy your day while we manage the behind-the-scenes work. If any unexpected things pop up, don't worry – we handle those too, ensuring a seamless experience.
With us by your side, you can focus on making memories and celebrating with loved ones. We take care of the rest, ensuring your day is stress-free and everything goes off without a hitch.
These were the 5 simple steps to plan your dream wedding in 2023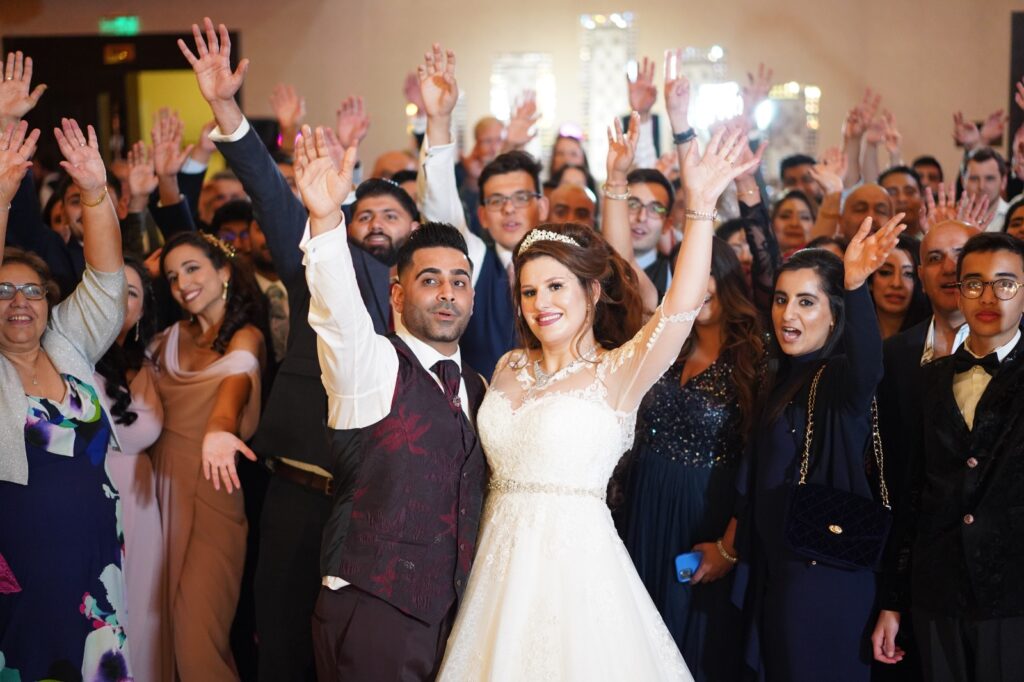 As we conclude 5 simple steps to plan your dream wedding in 2023 this journey of crafting your perfect wedding at Grand Sapphire, your dream wedding is not just an event; it's a masterpiece of love, dreams, and cherished moments. Let's turn your vision into reality – the Grand Sapphire way.