The Best Tamil Wedding Venue in London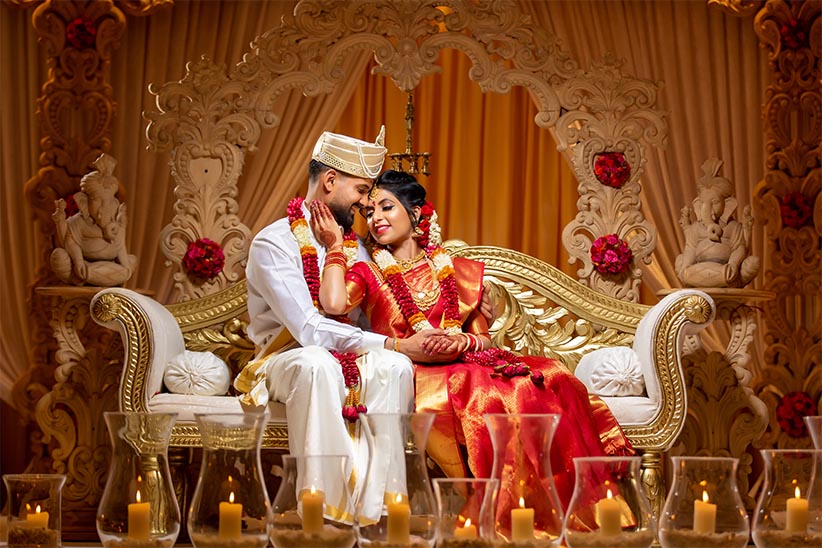 Weddings in South India are often quiet yet lavish in nature. They are fun because of versatile traditions that turn the wedding into a mega event. You would know exactly what we are talking about if you have been to one.
The Tamils are a culture that prizes simplicity. But, when you experience their weddings, they make it seem like anything but an ordinary event with all of the delight and colour in traditions of both sides.
However, at Grand Sapphire, we take pride in setting the environment to give you an authentic Tamil vibe in London. From culturally-rich rituals to the real Tamil food, we meticulously take care of everything to give you and your family an unforgettable experience.
The Pre-wedding Tamil Rituals: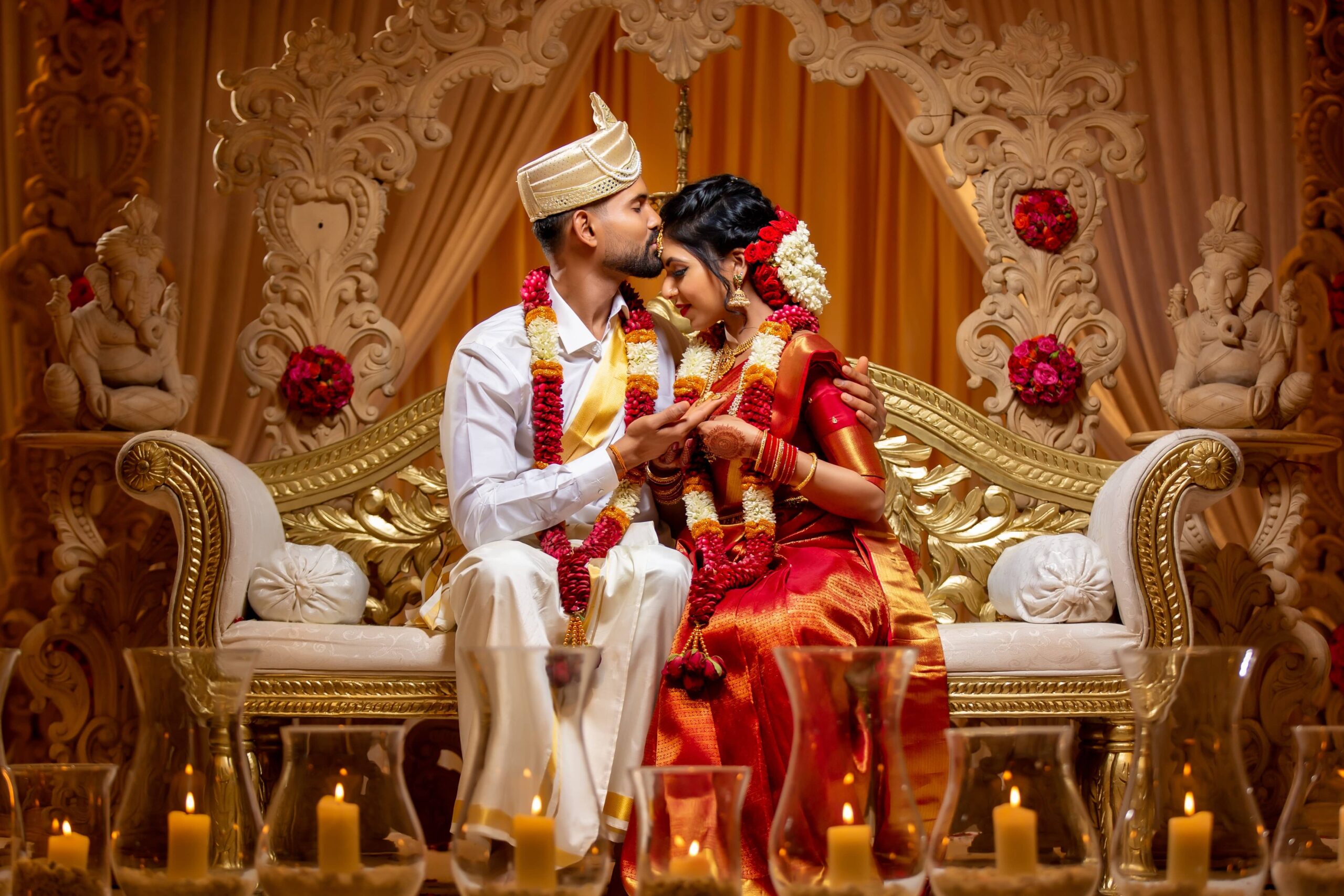 Many often underestimate the importance of pre-wedding Tamil rituals, but it is crucial for a successful marriage. Many couples are more focused on making these rituals extravagant than getting hitched. So, we shall now see how a Tamil wedding proceeds.
Panda Kaal Muhurtham:
A pre-wedding custom that normally takes place three days prior to the main event. Sometimes, it might also take a day before the main event. It is a meaningful ceremony, and how it is performed means immense significance to Tamils. So you want to make sure everything goes off without any hiccups.
Sumangali Prarthanai:
The bride walks through her new life as if it were a festival, taking blessings from those who have been there before. Sumangalis perform this ritual to ensure the newlywed couple stays happy throughout their life.
The custom requires all Sumangalis present to wear a customary saree, which they do beautifully. You will also want an authentic Tamil meal on banana leaves served up just right by yours truly.
Pallikal Thellichal:
It shows that the new couple is symbolically drowning themselves to signify their commitment. In the ancient Indian tradition, this ceremony is performed to bless and enrich two people with love.
So, Tamils submerge seven pots that contain nine different types of grains along with some sandalwood. So that fish may swim around, giving the couple blessings to have endless amounts of happiness together as husband and wife.
Nicchyatharatham:
When the bride arrives at her wedding, all of those present greet her with wishes for prosperity and peace. The girl receives sarees and jewellery from her mother-in-law. The bride also wears tilak and Chandan on her forehead. Afterwards, rings are exchanged, binding the couple into eternal happiness.
Traditions That Take Place on the Big Day:
Mangala Snaanam:
The celebration continues on a lavish scale, as everyone applies Haldi to both the bride and groom. They then take part in a purifying bath before attending their main event.
Kashi Yatra:
In this tradition, the groom pretends to prefer a pilgrimage on foot to God's holy land rather than marrying the bride. As he prepares to embark with just a walking stick and some essentials, the bride's father persuades him otherwise by offering marriage to his daughter.
Pada Puja:
This ritual requires the mother of the bride to wash the groom's feet using water with Chandan and kumkum to symbolise the togetherness. Following this tradition, the bride's family escorts her to the Mandapa – canopy or tent.
Maalai Maatral:
The exchanging of flowers is a centuries-old tradition that symbolises love, hope, and fidelity. The bride and groom exchange garlands three times during their wedding to start the wedlock.
Oonjal Vaibhavam:
The couple sits on a swing, eats bananas, and has milk. Moreover, rice balls are thrown at them in order to ward off the evil spirits.
Kanyadanam:
The bride's father gives away his daughter's hand to the groom, while both promise never-ending care.
Muhurtham:
The wedding rituals of Tamils are an intricate system that has been carefully crafted over many years. One such ritual involves the kumkum in the bride's hair by the groom, who also puts on a mangalsutra and sacred thread around her neck, tying the knot thrice. It shows hope for unity between body, mind, and soul together through love.
Saptapadi:
The groom places his bride's hand into hers and walks around the fire seven times. After each round, the bride leads herself to her feet to strengthen this bond for years ahead with every step taken together as husband and wife.
A Tasty Treat for Tamilians:
A Tamil wedding is a treat to experience. The significance of cultural and traditional values is massive, and their food is something everyone relishes to their cores.
The food at a Tamilian celebration is what makes it so unique. The most common dishes are Rice, Sambhar, Kootu, Rasam, Poriyal, Appalam, Vadai, Thayir Sadaam, and Payasam. Once everyone has finished eating, they will fold up their banana leaf to show they enjoyed the meal.
Why is Grand Sapphire the Best Tamil Wedding Venue in London?
The dreamy atmosphere of a Tamil wedding at Grand Sapphire is a perfect match for lovers who want to make an impression on each other. The rituals leading up to the big day provide plenty of room for vows and promises, which can be symbolically sealed with actions.
We ensure to give you an experience never felt before. We have a lot of parking space for your guests, and you can also serve a dynamic, huge buffet to treat everyone's mouths. Moreover, we also have hotel accommodations to make your experience more surreal.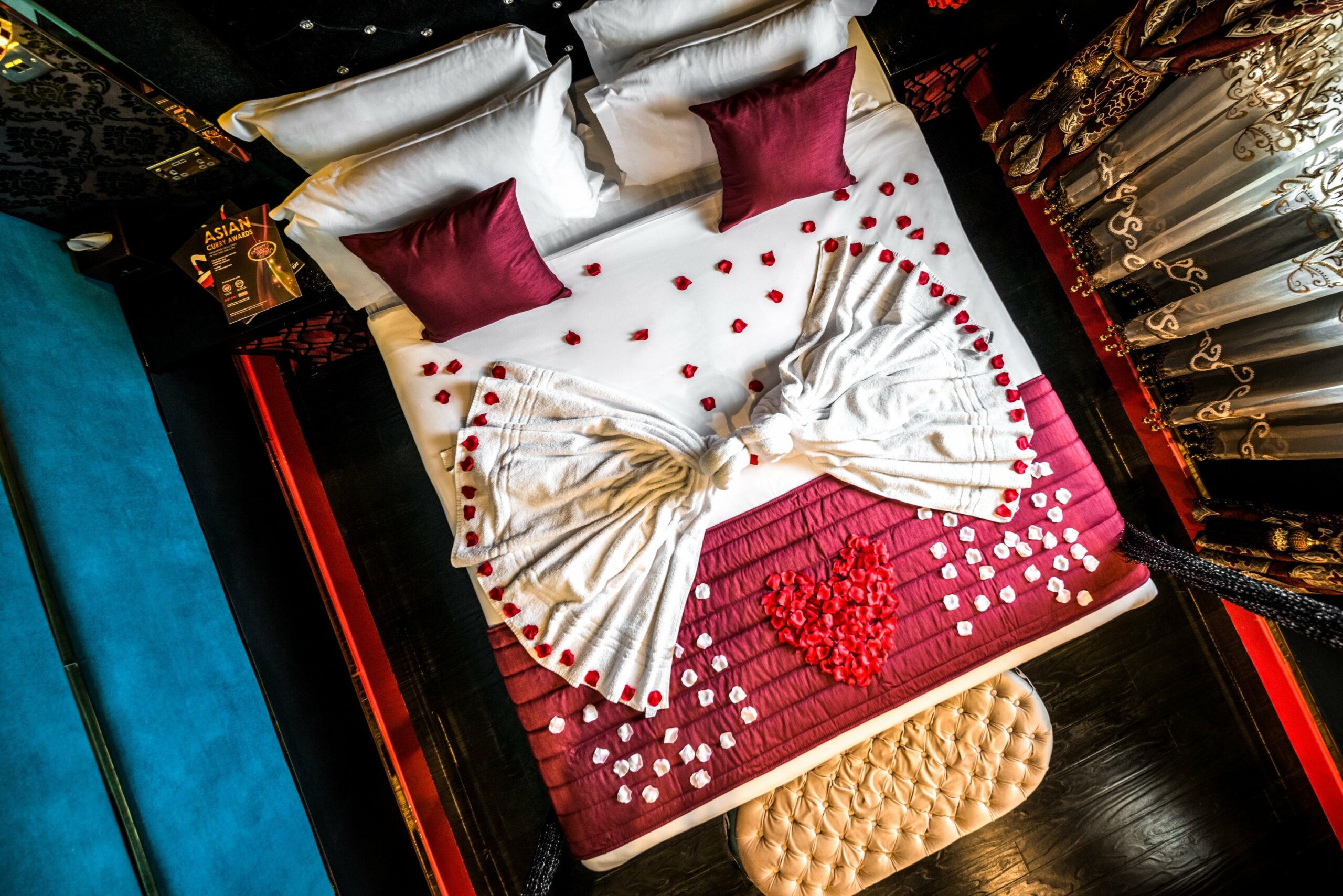 We understand the essence of diversity and replicate your traditional Tamil wedding meticulously. So, what are you waiting for? Find the authentic Tamil wedding experience in London on a grand scale.
Frequently Asked Questions:
Does Grand Sapphire understand the culture of Tamil weddings?
Yes, our team has thorough information about all types of marriages, and we also board employees of all backgrounds to give a more authentic feel.
What makes Grand Sapphire different from others?
Our determination to give you a real experience in a foreign land is our specialty. Our rich-in-taste food, the original Tamil wedding theme, and carrying out events in the hardest of times, like COVID-19, make us a top choice for your wedding.
Can you accommodate us as per our plan and budget?
Yes, we offer personalised plans to make your wedding the way you want. After all, it is your biggest day and we want to help you have it in the best way. You can reach out to discuss your plans with our experts.
Have you ever hosted any Tamil wedding before?
Indeed we have. We have hosted all types of Asian weddings. You will also find a few videos on our YouTube channel to learn about the experience we provide.
Grand Sapphire London. All Rights Reserved. 2023