The Best Nepalese Wedding Venue in London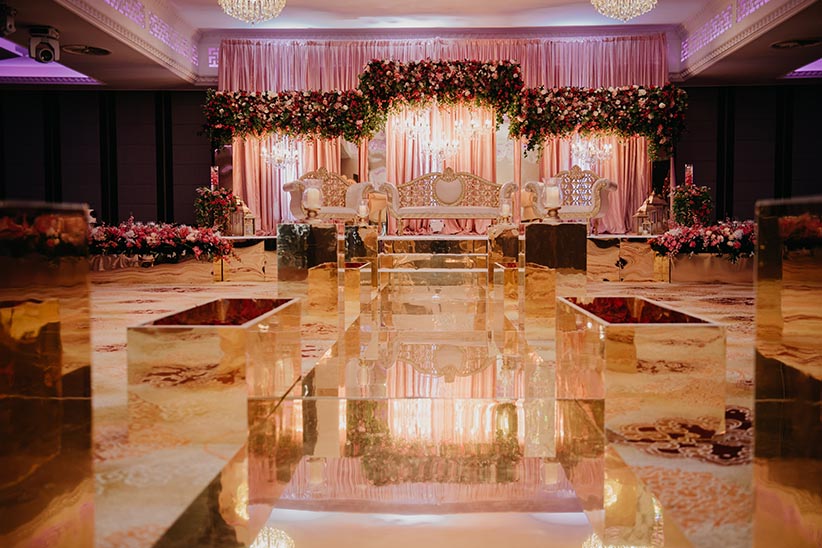 The Nepali wedding is a beautiful tradition that dates back centuries. The elaborate preparation to celebrate this occasion makes it clear how much effort goes into each event and ritualistic practice.
The ethnically diverse Nepali people give rise to a lot of wedding traditions, with many events taking place in the light Hindu or Buddhist rituals. However, this comes with a set of traditions that offers a unique style to this event.
Grand Sapphire brings a venue of happiness in London for people from all ethnicities, cultures, and backgrounds. Such one also includes Nepalese wedding ceremonies to further diversify our ideology and give them an authentic feel in a foreign country.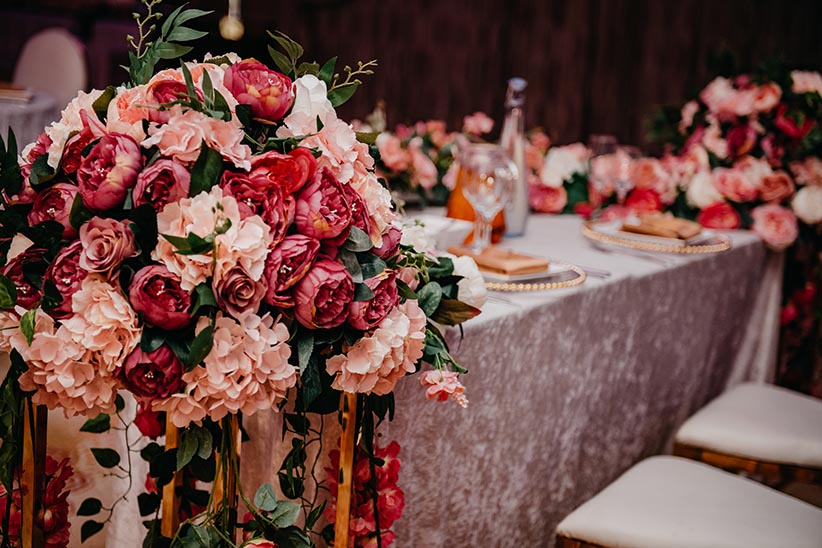 Let's take a look at the essential Nepali wedding traditions before we see how Grand Sapphire makes your big day even grander:
The Main Traditions of Nepalese Wedding:
Tika-tala – The Engagement:
When two people commit to each other in a ritualistic Nepalese wedding, they mark their hearts with an engagement Tika. This ancient tradition continues as couples swear an everlasting relationship and wish for the best of everything life has to offer,  following a crimson trail between the eyes. The engagement commences the event of eternal happiness for the partners.
This wedding is firmly rooted in traditions. The exchange of gifts, promises, wishes, and blessings between bride and groom occurs at home, with family members from both sides attending to finalise everything beforehand.
Kusha Ring:
The Kusha ring is a common tradition in Nepalese marriages. It is a grass ring worn by the couple at their wedding to symbolise purity before exchanging actual rings on the main event. It holds a holy significance in Hinduism because of its lasting nature.
Kalash:
The brass canister called Kalash is a significant part of Nepalese wedding traditions. It shows fertility and compassion and its importance to living a happy marriage with the shell's water that acts as the elixir of fertility.
Diyo:
The light from Diyo is a symbol of goodness and well-being . The wedding ceremony takes place in an area lit by lamps, which are representations of knowledge and ward off any evil spirit or negativity.
Circling of the Groom:
In this ritual, the bride circles three times around her husband under the chuppah – canopy – which has its roots in ancient ceremonies. By doing so, a new private is created with the couple's souls uniting to each other. Nepalese bride throws flower petals or rice while making her circle around him during this traditional event.
Dubo Ko Mala:
This rite calls for the to-be husband and wife to wear a grass garland called Dubo Ko Mala. The mala is made out of Bermuda-based flora, which does not wither once reaped, symbolising good married life filled with healthiness.
Sindoor:
Hindu couples in Nepal must put Sindoor powder on the bride's hair upon marrying. This significant practice signifies that the pair have committed themselves legally and forever to each other by applying this sign of unity.
The tradition of Sindoor in one's hair symbolises undying love and it has been prevalent among Nepali women for centuries. However, most modern-day women keep this ritualistic act as a special occasion or festival, rather than every day like in the past.
Pote Tilhari:
On their wedding day, a groom places an ornate red and gold necklace around his new wife's neck. The weight and sheer amount of gold present in this band tell all who see that he is wealthy enough for her. Tilhari is the gold item on the necklace, whereas pote are the beads on it.
This is an old tradition and goes back centuries in Nepal. Today, only married women wear these necklaces as their wedding rings, and it is a tradition for them not to leave home without one.
Supari:
The Supari tradition is a Nepami wedding ritual in which the man's family welcomes their new member. Each person receives about ten betel nuts from the bride herself in order to celebrate her acceptance during this event. This act of generosity signifies her acceptance and brings good luck for years to come.
Ghar Bhitrauni:
In the end, the bride enters the husband's home after their marriage. As an arranged agreement between families, it is essential that she is welcomed into this new household and receives gifts on arrival to start a happy life together.
Must-Try Mouth-watering Nepalese Wedding Food:
Nepali weddings are a mixture of tradition and modernity. The dishes served at these events vary depending on what the couple's families want to do. At a Nepalese wedding, you will find meat curries, Dal Bhat, Gorkhali Lamb, Yomari, Sel Roti, Indian cuisine, and sweets. However, there is no set menu for Nepali wedding parties, and many opt for Western cakes in today's time.
Grand Sapphire – The Ultimate Nepalese Wedding Venue in London: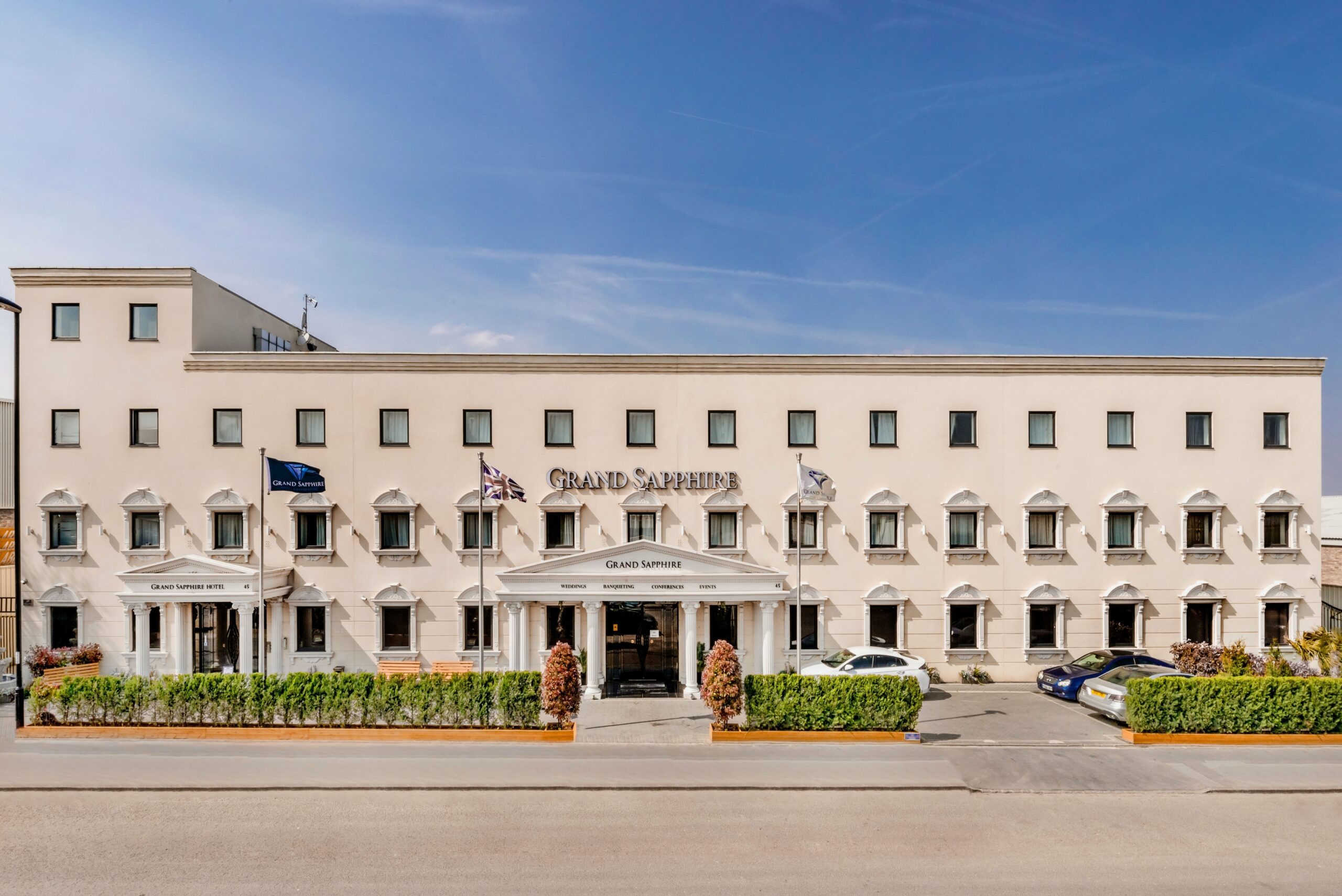 With a venue in London that will make your guests feel like they are in Nepal, Grand Sapphire is your go-to choice without any doubt. Our spacious venue accommodates everyone, along with a huge parking lot. Moreover, we also offer an exquisite Nepali buffet to rich your guests' mouths with authentic Nepalese food.
Something that lasts a lifetime, the traditional Nepalese wedding is an experience you will not want to miss. So come and experience what life is like in Nepali wedding events!
Frequently Asked Questions:
Can we only rent out your venue and use our own caterers?
Yes, we also offer dry hiring. You can work with our team to create an unforgettable wedding by hiring your own caterers, decorators, and furnishers.
What does your wedding planning include?
Our event team makes your dream venue a reality. They are the experts in design and decor, catering, DJ, music to suit every taste and mood, live photography, or videography for a perfect event.
What banquet hall Grand Sapphire offers for Nepali wedding events?
We have four luxurious and spacious venues, like The Rhubarb Room. It is an exquisite space that will make your guests feel welcome.
What types of options do your catering have?
If you are looking for a fully stocked, ready-to-go buffet that will suit any occasion, then look no further than Grand Sapphire. We have Indian to Pakistani cuisine or even Mediterranean delight, so there is everything perfect here.
Grand Sapphire London. All Rights Reserved. 2023