The Best Afghani Wedding Venue in London

A wedding is a moment when two people decide to share their lives together for eternity. It is a surreal event in both bride and groom's lives, which means it deserves all the attention. Therefore, the ceremony should have an enjoyable and exciting tone in order to make this big event memorable!
Afghan tradition has it that when a couple wants to get hitched up, the groom is the one who sends the proposal. The events following this are packed with beautiful observances that entertain guests throughout the wedding.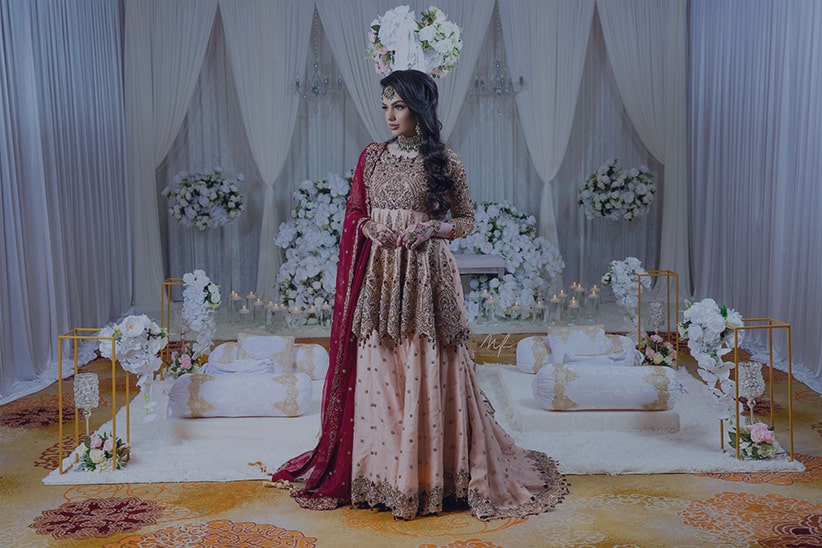 Grand Sapphire hosts the best Afghani wedding in London and makes you relish the originality and essence of it as if you were in your hometown. So, let's see what it includes:
The Significance of Sweets for Acceptance: 
To show approval, the family of the bride sends sweets known as Khicha and Dismal to show the acceptance. In Afghani, this means sweets. Mostly, elders from the groom's side accept these items as a signal of the proposal acceptance.
Sher-e-Ne Khore: The Afghan Engagement Party
Sher-e-Ne Khore celebrates the couple's impending marriage with an evening of dancing and fun. The family of the bride look after the expense of these celebrations, which are designed to be enjoyed by all.
We all know how important engagement parties are at weddings. They allow for guests to get acquainted with both partners and their relationship before they unite on one big stage. The engaged couple wears different colored dresses during this time which symbolise loyalty or love.
Shab-e-Khina a.k.a Henna Night:
The night after the Sher-e-Ne Khore is often filled with music and dancing. The groom wears traditional Afghani clothes, like a shirt paired up nicely with some baggy Jami for an authentic look. You have not truly experienced elegance until you have seen these guys perform Attan.
On Henna Night, a tradition takes place where the mother-in-law is supposed to open the bride's hand. She clenches it tightly so her mother-in-law can't open it, which results in a luxurious gift. It is more of a woman's party with music playing in the background where everyone has fun embellishing their hands with Henna to dazzle the event.
Nikkah – The Legal Contract:
Both families agree to make them legally bound as husband and wife in this religious ceremony known as Nikkah.. During this time, they are given commitments by their religion that govern how things should go for years to come for a working marriage.
The bride will be wearing white after this event. The groom dons his suit during the ceremony while they cut a cake together to celebrate this joyous occasion.
The Main Event of the Afghani Wedding:
You will see a group of men awaiting guests on the left and women on the right upon the start of the wedding ceremony. They are there to greet the guests who are being a part of this special event. Then, family members lead guests to their respective tables as they enter this sacred space where love becomes a reality.
These Afghani ceremonies start somewhere in the evening and last till 2 am and sometimes even later than that. The music usually starts around 8:30 pm with an epic song called Ahesta Boro that celebrates the arrival of bridegrooms, which will play until they settle into their seats.
The Holy Quran is held above the bride's head while walking down the aisle during these celebrations. It is quite something to see unfold before you – the beauty served magnified by the culture.
The Afghani Wedding Feast:
The wedding buffet at an Afghan ceremony is usually quite extensive. Guests will find themselves lined up alongside a variety of food, including Shohla-e-Goshti and Chalou, as well as Pilao or Kebabs made from beef, shaami, tikka, and Chopan. There are also Mantu Aushak courses with naans served along with these vegetarian option salads containing tomatoes and other items.
Moreover, delicious Middle Eastern dishes like Baklava or Firni are served with fruits as dessert. After enjoying these desserts together, music begins while guests filter onto danceable floors to perform Attan. You will move among them smoothly enough for all eyes fixedly upon yours. This moment deserves nothing less than elegance.
A Few Beautiful Afghan Wedding Traditions:
Ahesta Boro: In this tradition, all of the guests stand in the respect of the newly-wed couple and keep doing so until both settle down. The attendees also need to make them smile with a friendly expression to enjoy this special occasion together as one big family.
Aina Mosaf: This tradition requires couples to be covered with a decorative shawl and read the Holy Quran while staying under this wrap. However, back in the days, it could be their first time seeing each other since marriages used to happen pre-arranged.
Attan: The wedding comes to an end with Attan dance, which is the last activity in an Afghani wedding. This ancient folkloric tradition swirls happiness before everyone leaves for their homes.
Your Ultimate Afghan Wedding Venue in London: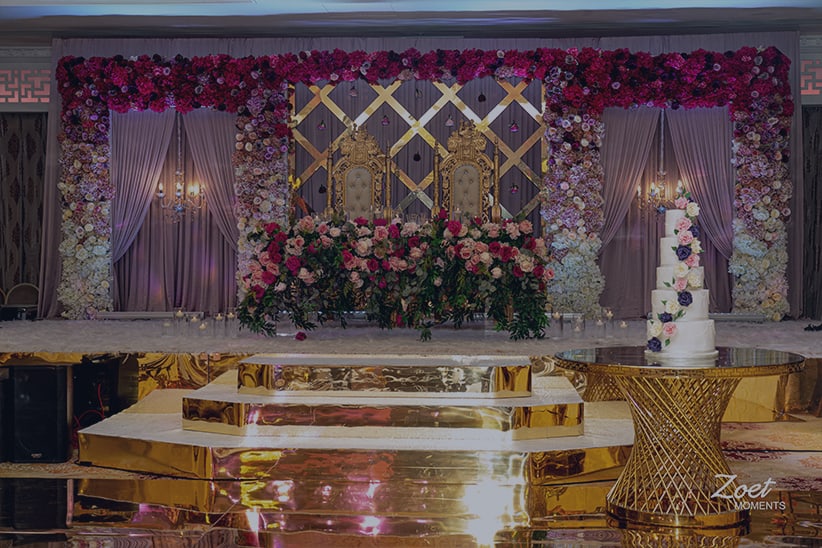 The best way to plan for an amazing wedding is by getting in touch with professionals who know how it all works. If you want a traditional Afghan event, then look no further than Grand Sapphire. We will guide you through every step and help make sure that everything goes off without any hiccups.
With our experience handling these types of weddings, coordination becomes much easier too, since we have been able to plan thoroughly so there will not be anything left out when needed most during all Afghan festivities.
So, light up London with your exciting and loveable Afghan wedding at Grand Sapphire.
Frequently Asked Questions:
Do you only provide venues for Afghan weddings?
You can make your wedding day worry-free by hiring Grand Sapphire for all the wedding festivities, namely the bridal party, performances, food, etc. Our team takes care of you and guests from start to finish.
What if I want to have my own caterers for weddings at Grand Sapphire?
Having your own catering service is great, and we are open to it. However, if you need everything done quickly and with minimal fuss, we can help. But, we are happy to let you bring in external caterers for your event.
My guests are travelling from far away. Do you also offer accommodation?
Yes, we also have hotel accommodation for all of your guests. You do not need to worry about anything as anyone can check-in at our hotel. It would be more convenient to be a part of the wedding by staying at Grand Sapphire.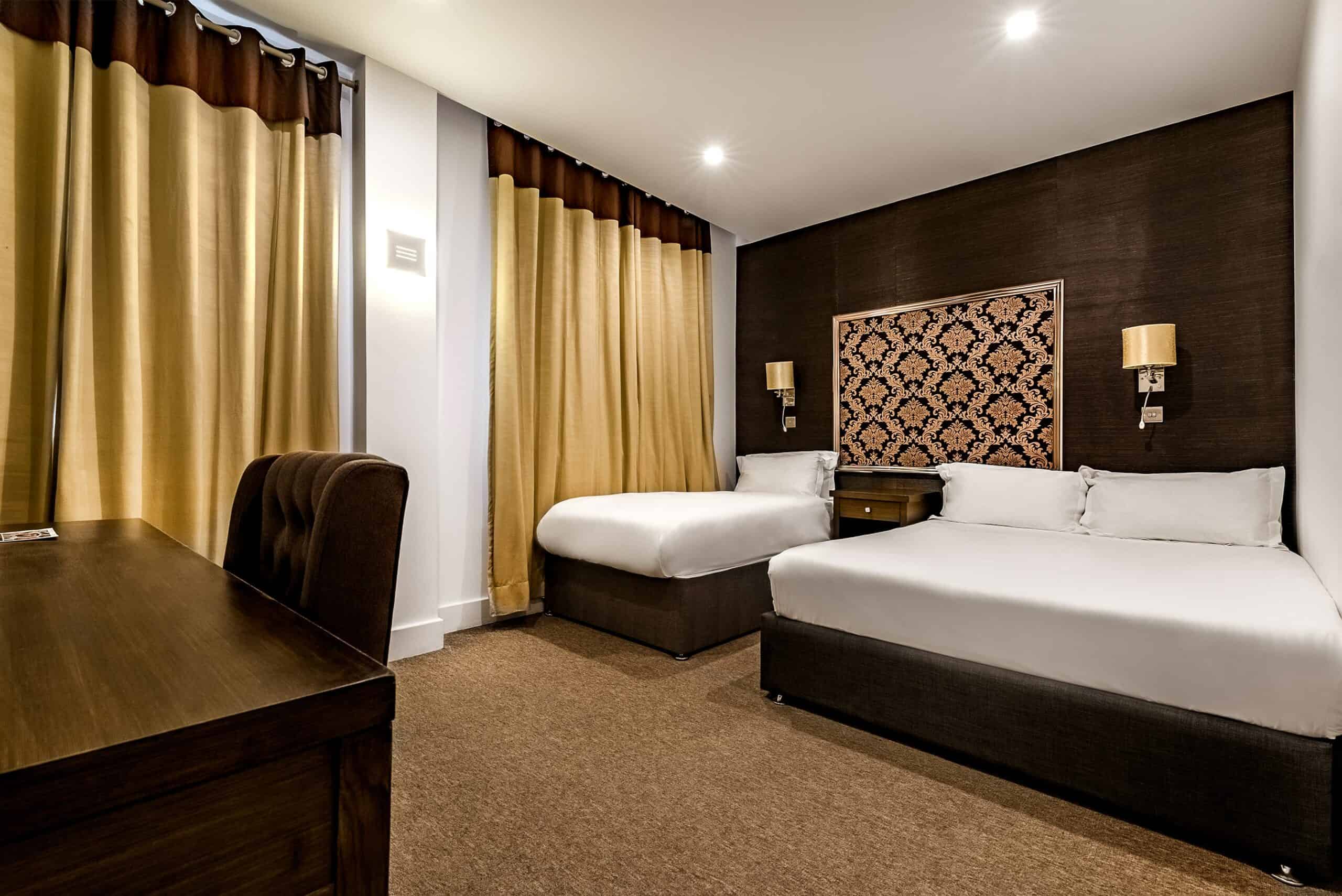 What comes under your Afghan wedding plan?
We arrange everything for you at our venue in London, so you do not need to go anywhere. Following are A few of the things that you would find in your plan:
Design & decor
Catering
DJ and live music
Photography and videography
Cake
Personalisation
Hostesses
Grand Sapphire London. All Rights Reserved. 2023