The Best Place to Make Your Chaand Raat Memorable in the UK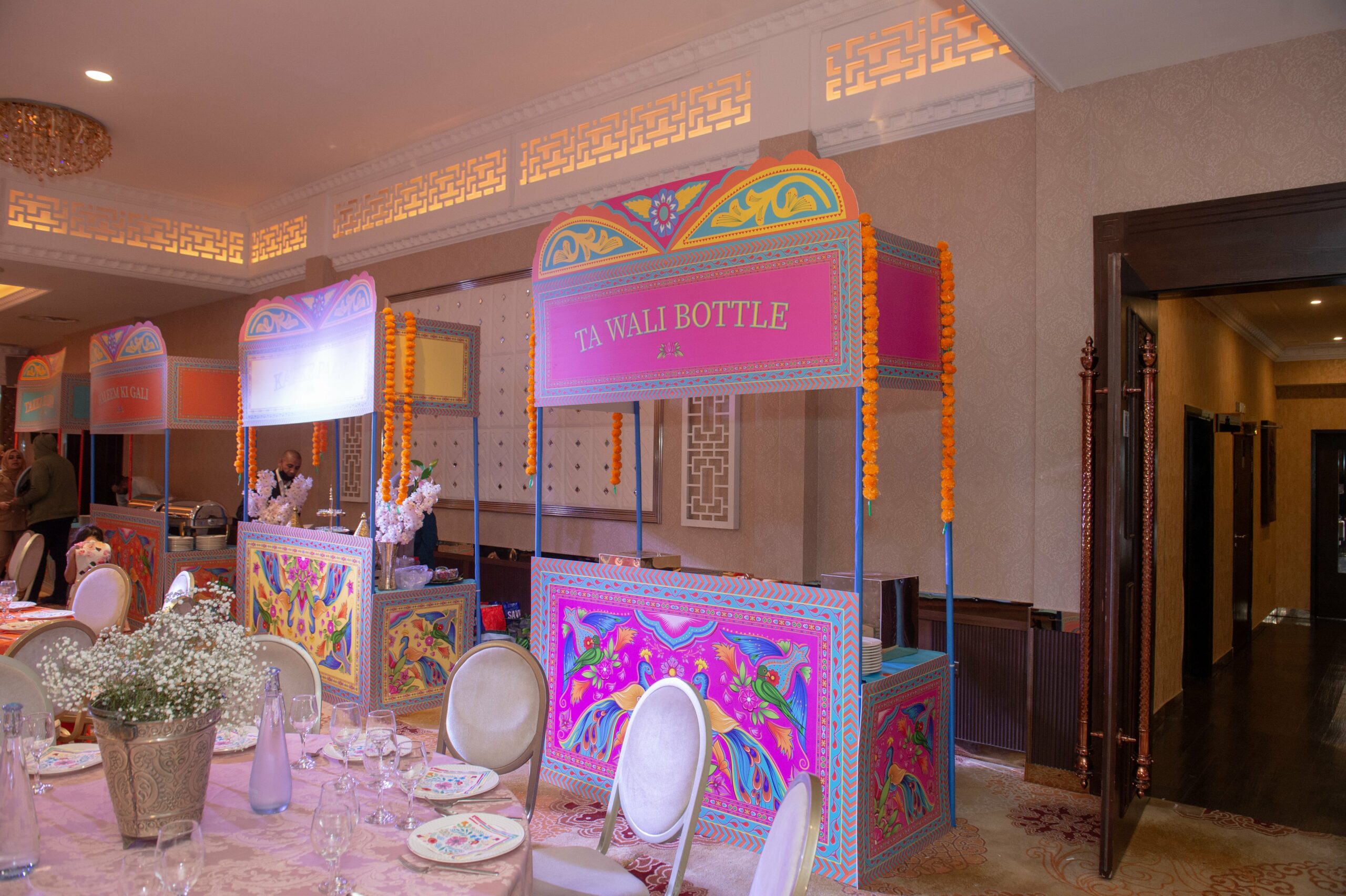 What could be more beautiful than observing a new moon with your friends and families? Chaand Raat is the time when Muslims gather on the eve of Eid-ul-Fitr to sight the new moon. It takes place on the last day of Ramadan to confirm the beginning of Shawwal – an Islamic month. However, many Muslims do not get to celebrate it the way it should be in foreign countries. You are deprived of actual happiness abroad as Muslim countries, like Pakistan, show the real meaning of observing a public holiday. You will find glittering, crowded, and festive roads where people are laughing, eating, shopping, and hugging each other. It is once in a year time when everyone forgets about their busy and worrisome life and gets together for complete happiness.
What is Chaand Raat?
It is more like a signal to get ready for the following day that packs a lot of fun and happiness. However, like Christmas Eve, the Chaand Raat has turned into a celebration in itself. It is the celebration of successfully observing Ramadan as well as embracing the happiness of Eid. Loved ones will get together, wish each other, go out shopping, and most importantly, ladies prepare to embellish their hands with beautiful Henna art. It does not start or give the Eid feeling when a woman's hand is without Henna. It does not end there as you also require matching outfits and jewellery accessories. Friends and family would go out shopping or just to see all the bazaars lit with glamorous lights. From rushing to the tailor to preparing the feast, the Chaand Raat packs a punch for everyone. Its socio-cultural significance is as of Christmas Eve. You will find Muslims as well as non-Muslims celebrating it like anything all over South Asia. A mere "Chaand Raat Mubarak" from your loved ones puts a smile on your face. It means wishing someone to have a blessed night of the new moon.
The Essential of the Chaand Raat:
As we know that this night occurs for the arrival of the Eid festival, but it has turned into a celebration itself. It is more like an honour to the month of Ramadan – the month Muslims fast throughout. We have discussed above the essentials of this eve, but let's take a deeper look: It is no surprise that you will find all the markets, malls, and every nook and corner open till late at night. They decorate the shops with colourful lights and fantastic deals to spread happiness on this blessed night. Some actually remain open until the sun embraces them with warm sunlight. Also, it is because people travel to their hometown, so they can also shop and experience the fresh breeze of their city. Furthermore, while women are more focused on jewellery and Henna, men get traditional suits to give an elegant vibe. Most importantly, many provide offerings to the poor and mark the presence of harmony. This night exists to ensure everyone lives as one.
Where to Find Similar Chaand Raat Abroad?
You have read how beautiful and gracious this night is. But what can you do if you live in a foreign land? Don't break a sweat! Grand Sapphire – the leading hotel and banqueting business – brings all the happiness to its venue. We have been celebrating the Chaand Raat with our loved ones from all over the UK and Europe since 2017. We host the grandest eve every year so our Muslim friends and families, and others can experience the true happiness of the Chaand Raat. We arrange Qawali night, Sufi dance performances, fireworks, and more to unite people of different ethnicities to beautify the event in any manner possible. It is the perfect time to enjoy meals with your loved ones and share a few laughs.
Grand Sapphire Empowers Businesses:
It is like an Eid before Eid for us. Our other aim is to promote and empower small businesses in the UK. There are more than 4 million Muslim residents in the UK. Therefore, we allow diverse ventures to showcase their products and services with a stall at our venue. People get to visit each stall, namely Mehndi's, to become familiar as well as promote the local business dynamically. We feel obliged to gather all the people in the fun activities to show a message of unity and harmony to the world. Our venue is adorned exquisitely where you will find different stalls, such as:
Henna artists
DJs
Jewellery Accessories
Asian Cuisine
Handmade Paintings
Fashion Booths
MUAs
Traditional Clothes, and more.
We look to help society as one. It is a social cause to empower women who work in Henna, clothing, and other lines. It is an event to give such small businesses the maximum social media reach. Grand Sapphire wants every business to prosper. It is a platform to market yourself while keeping the fun in check.
Wrapping Up:
We have seen the significance of the Chaand Raat for Muslims abroad and all over the world. It is a night to remember and live at its full. You do not have to worry about missing out on this event anymore as Grand Sapphire brings the UK's and Europe's best Chaand Raat every year. Do not forget to help those in need and be a part of the progressive society.
Grand Sapphire London. All Rights Reserved. 2023