Why Celebrating Your Big Day Event with Grand Sapphire is a Must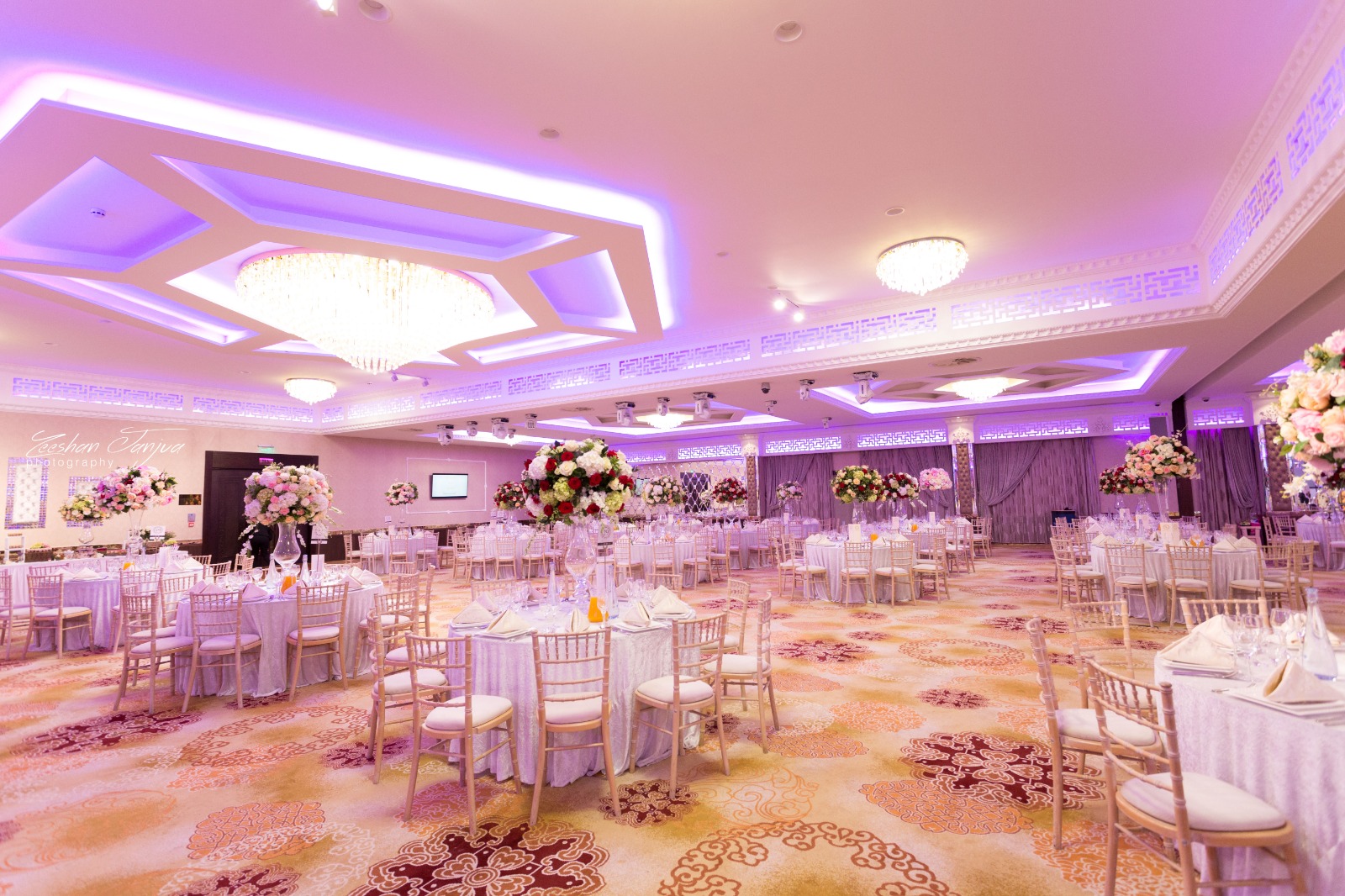 If you are planning for an ideal location for an Asian big day event, your quest is over. Whether it is the halal food, ideal venues or mesmerizing surroundings, we have all that in a single place in the form of Grand Sapphire venues. We have a complete blend of individuality and uniqueness.
We are well aware of the fact that a wedding celebration or even organizing choices can be frustrating. However, once you glimmer it with originality, it will automatically transform into an unbelievable occasion. An event of lifetime memories is what we organize at the Grand Sapphire.
Whether you're preparing a typical Asian wedding celebration or an intimate event with a modern-day spin, we would leave no stone unturned to transform it into a lavish experience.
Though we have a professionally built website with all our services and categories mentioned in a systematic manner, yet we would like to give a glimpse through this writeup. All you have to do is not miss anything crucial.
A Vast Range of Distinct Stylish Venues
Make your wedding celebration an unforgettable experience for your visitors by picking an enjoyable or one-of-a-kind style.
We at Grand Sapphire are fully capable of accommodating all your celebrational needs. Our main motive is to curate a distinctive set in an imperial style at our Emirate Suite. But, at the same time, we would never put a dent in your wallet. That is why you will also find us economical and straightforward to adhere to.
What you choose for your big day event is up to you, but we try our best to transform it into an imperial style. So just imagine your family members and beloved friends entering your wedding ceremony on a glam red carpet with perfect Asian food awaiting them.
We Help You Choose the Ideal Scenario
The point you choose establishes the tone of your wedding celebration, so you must select it carefully. In case you have no idea how to do it, we have a dedicated team of professionals to guide you through it. They know well which of our venues will suit you best.
All you have to do is share your needs and requirements with us, such as:
How many guests are you inviting?
What sort of food do you have in mind?
And above all, what is your spending plan?
Leaving the rest to us, you get a perfect celebration out of your dreams. 
An Asian Wedding with a Difference
All wedding plans are almost the same. There are the guests arriving one by one or in groups. Food and drinks are being served as per your requirements. A piece of background music transforms the whole scene into a dreamy point. However, at Grand Sapphire, that is not the case.
Our team always plans an Asian wedding event that actually differs, attempting to be a little various, giving you a homely feel in London. Our high-end wedding event place provides something to keep in mind long after your wedding day is over.
Fulfil Your Dreams with Us
The Grand Sapphire is not just your perfect choice for an Asian wedding; we also welcome all sorts of events that you may have in mind. Just share the details of what you have in mind, and we will plan a perfect venue for it.
Customer satisfaction is guaranteed at each and every step without compromising on the quality of services. All that spirit helps us make your event as stress-free as possible. Moreover, we try our best to cater to the individual needs of each and every guest.
In fact, once you enter our doorstep, your guests are ours. We deal with you like a family. Our cooks and catering staff strive relentlessly to craft genuine Indian and also Pakistani cuisines. We have an ideal menu for every occasion in mind.
We are Not Just Limited to Wedding Plans
Our venues fit any celebration or event. Whether it is a birthday party or the annual function of your company, we are always ready for it at the shortest notice. We likewise supply the very same degree of high-grade solution that we are happy to place our name to for company occasions like seminars and also item launches also!
We think that every occasion is much better when there is an aspect of individuality. And that is what we do at Grand Sapphire. To cut a long story short, either visit our complete venue list at the official website or pay us a physical visit for a captivating overview of all our venues and halls.
Grand Sapphire London. All Rights Reserved. 2023