The Perfect Venue for a Pakistani Wedding in London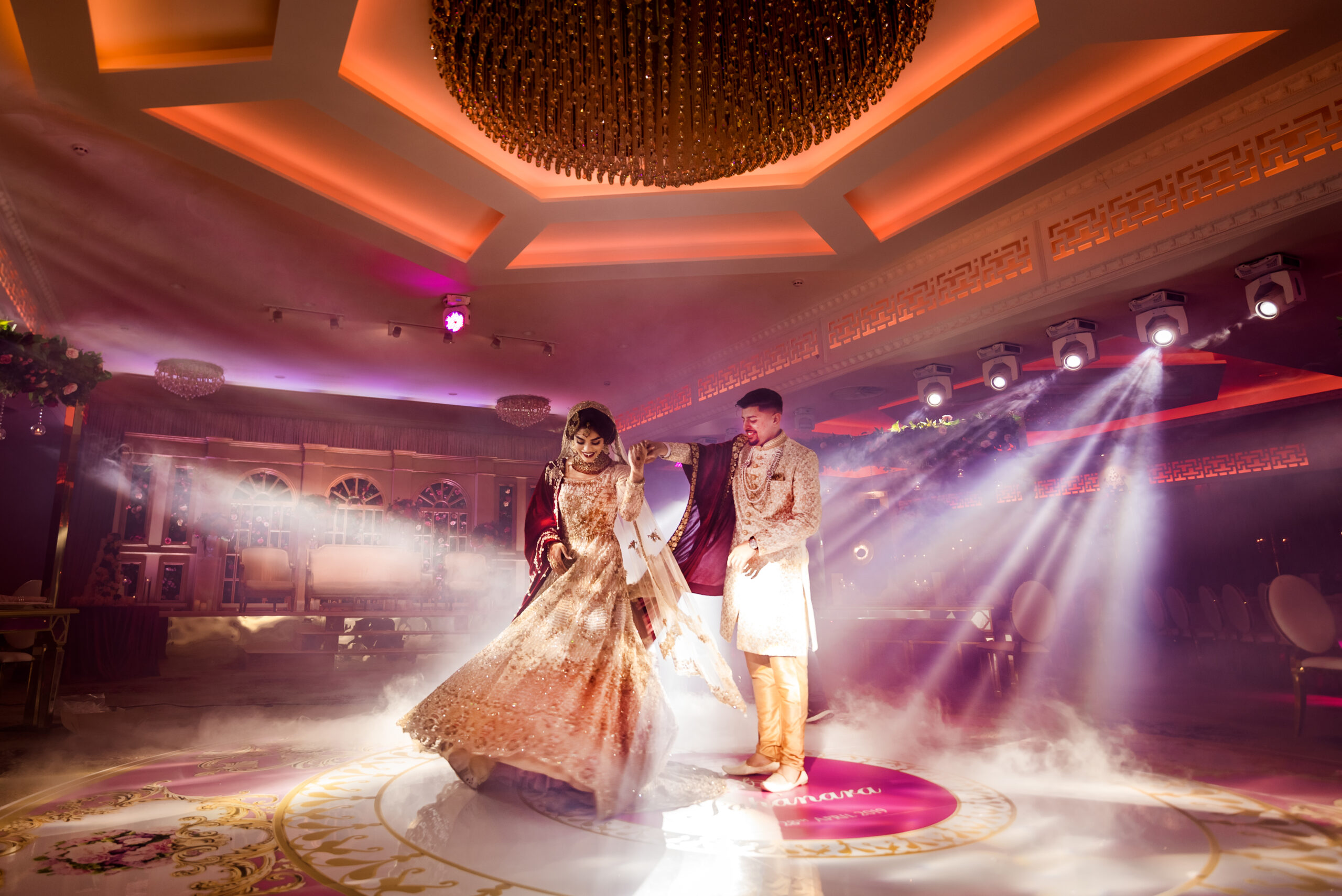 If you are worried about the celebrations of your big day, all your worries have come to an end. Grand Sapphire is the perfect venue for all your pleasurable moments with your loved ones. No matter how big the event is, we are fully capable of accommodating you and your honourable guest.
We are well aware of how stressful it can be to organize a wedding in a foreign country, especially when you want to make it a perfect blend of East and West. However, exactly that is what we do at the Grand Sapphire Hotel and Banqueting.
Let us furnish you with an overview of our services and how we would double up all the happiness you have planned for that big day.
We Have the Venues of Your Dreams
No big day event is ever complete without a matchless venue. It must be beautiful, dreamy, and truly unforgettable. So, whether it is the décor or halal food or even when you have to entertain your friends, we are fully prepared to shape your event into a mesmerizing memory. 
We help you customize the perfect values you and your family members have in mind. Then, with years of experience on our back and numerous events organized perfectly, we match your requirements with the perfect ambiance.
Below are some of our distinguished features that would help you understand more about our top-notch services and exceptional track record.
Few Reasons to Trust Us for Your Big Day Celebrations
We, at Grand Sapphire, pride ourselves on catering to numerous satisfied families for ages with a 5-star luxury experience. That is why we have earned that excellent track record of outstanding reputation among our competitors. Once you get the taste of our professional services, you will also become a part of that ever-growing list of satisfied clientele. 
We are well aware of the fact that each and every guest has their own unique set of requirements. An ideal venue will welcome all with their professional level of services, and that is what we do at Grand Sapphire. Here is a glimpse of how we would make your big day events memorable.
● Stability and Trust: We work closely in collaboration with you to make the event memorable.
● Highly Recommended: Our Halal food and a unique blend of East and West are recommended nationwide.
● Creative Décor: We have a whole new list of creative décor and menus ideas. Moreover, we regularly update our plans according to the latest wedding trends.
● Professional Staff: Our highly dedicated and experienced team members would leave no stone unturned to satisfy you and your honourable guests.
Our Unparalleled Values Exceed Expectations
At Grand Sapphire, we emphasize too much on our core values of standard and hospitality. We know it is not easy to provide a matchless wedding service that will exceed expectations. Each time we deliver a new set of innovations. Altogether, none of our services is deprived of these values.
Top-Notch Services: 
Our outstanding service and hospitality management is our source of strength. You get to choose from a plethora of luxurious suites, such as our Grand Ballroom, Sapphire Suite, Emirates Suites, and Rhubarb Suite. It is what drives us to continue to exceed your expectations. Also, it ignites the warmth in the strong relationship we have with our customers.
Honesty and Reliability: 
It is our belief that no hospitality service can survive without strong moral obligations. Especially when it comes to commercial services, honesty is always the best policy, and that is what we do at Grand Sapphire. We would always treat you as we expect you to treat us. Our bespoke planning is captured in a small clip about one of our successful events that will satisfy your soul.
Innovation in Décor:
Being creative and innovative at the same time is a rare blend to find. It needs constant updates and hard work. Unless and until one sets a high standard, it isn't easy to meet all those challenges. In fact, that is what we do at Sapphire event management and catering. We set the bar higher each time, giving you a homely feel with Indian, Pakistani, and other Asian cuisines on our menu.
Big Day Event Services That You Want
Once you are done with all the arrangements on your side, just come to us and share the details. Our team of experts will fill the remaining colour in that entire scenario. We know how to add the little touches that your guests will always remember.
Our in-house experts make your dreams come true with our professional management services. We have a lot of innovations under our belt. We love to come up with unusual, innovative ways. Customer satisfaction is our topmost priority. To cut a long story short, we would make your big day celebrations extra special.
Grand Sapphire London. All Rights Reserved. 2023