How to Celebrate a Flawless Wedding in the Heart of the UK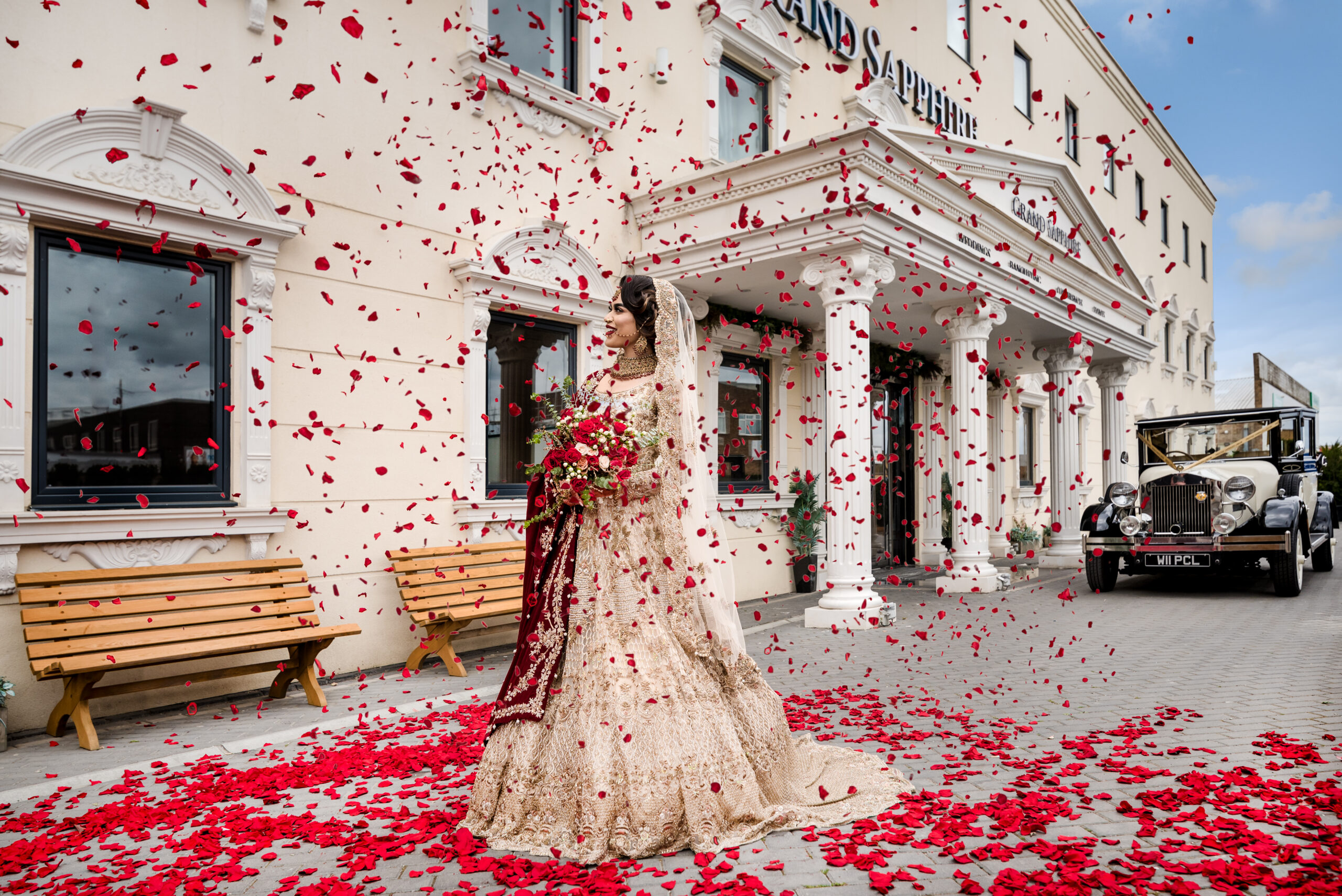 When it comes to organising wedding events, it is not as simple as it sounds. There are many crucial aspects involved. One might cover a few of these, but not all. That is why often professionals, like Spice Village, are hired for organizing big day events in London. We will cover some important aspects to make your day unforgettable for you and all the guests there. Let us explain in detail.
Things to Keep in Mind for a Compelling Big Day Event
From budget to the final guest list and discovering an ideal location, it can be a quite hectic job. However, with a little planning, you can overcome all the hassle. Even if you want to arrange a COVID wedding celebration, here are some tips to help you.
But wait for a second, before we discuss the tips and tricks of celebrating an ideal wedding arrangement, you must get a glimpse of what Spice Village offers:
● Personalized Wedding Celebration
● Professional Photographer
● Budget-Friendly Venue
● Scrumptious Food and Drinks
● Executive Suites
Now let us discuss all these points one by one in detail.
Why Choose a Personalized Wedding Plan?
No matter how simple your arrangement is, it might wind up being among one of the most costly parts of your wedding celebration. The reason behind it is that most couples would listen to what their organizer advises and plans.
If you want to maintain your event plan under budget, the first rule is to choose a personalized one with experts, like Grand Sapphire. We will help you conserve lots of cash while ensuring you get a lavish event. You can also have both your function and wedding at the same location to double the financial savings.
And also, keep in mind, particularly in the COVID period, we are clean, have all the certifications, and make sure you get nothing but a healthy and safe event with your loved ones. Your well-being is our top priority.
A Photographer to Capture Your Happiness:
Weddings are short-lived; however, pictures of your special day are for life. Usually, photographers are a part of the wedding planner budget by the venue. However, few people know that its expenditure is included in the quote. Therefore, you can save some cash by choosing to host at our venue. We have a team of in-house and outsourced professionals to meet your needs.
It will be the best way to catch all the intimate minutes of your wedding. It will also be advantageous if you want a shoot outside the venue at your place. Or you can also start the video shoot right from your dwelling's doorstep.
Our Budget-Friendly Venue:
It is the most important part of being a wedding planner. Many individuals ignore it at first, but they realize its significance sooner or later. Their mistake is not to think about the expenditure and focus on the location and ambience. Though these are also important, budget-friendliness is above all. Luckily, we pack everything in one plan.
Our lavish halls with halal food as well as different theme ideas make your day grander. We are not only your host but a part of your family and our plethora of services deliver on that. We know how to wrap up all the dynamic services in one wedding plan.
Food and Drinks According to the Guest List
When we talk about a wedding ceremony in London, the guest list may comprise various nationals. That is why we always recommend planning according to the list of people you have invited. If the guests comprise your closest friends and family, you will certainly have the capability to develop a tailored wedding event.
Even if you have a mixed culture guest list, such as various ethnicities, you can apprise us and we will design a menu that will portray them all. Our gastro catering is what is going to make everyone's soul satisfied down to their belly.
Never Forget Your Post Event Stay:
No matter how amazing your wedding celebrations are; however, they are incomplete without the honeymoon celebrations. Though not meant for the visitors, it is the most important part for both of you. Honeymoon is just for you. Among the significant rewards of maintaining your wedding simple is that you have the honeymoon of your dreams. From ceremony to celebration, we cover all.
So, all that effort was to save the same cash and utilize it for the last colourful moments that you both can enjoy in your life. Do not forget to share your ideas in the comment's section below on how you liked this short write-up.
Looking for something completely unique and personalized? Go for our dry hire service and customize your happiness your way.
Grand Sapphire London. All Rights Reserved. 2023